Michell & Cia
History and Passion
With more than 82 years experience and know-how in the processing of Alpaca fibre, Michell & Cia. is today a pioneer and the leading Alpaca tops and yarns producer and exporter in the world. Frank W. Michell founded Michell & Cía. in 1931, dedicated to the purchase, classification and commercialisation of Alpaca and wool. Totally identified with Alpaca, his intention was to bring the qualities of this singular Andean product to the attention of the rest of the world.
Alpaca Tops & Yarns
Pioneers in the Alpaca Industry
The Michell family has been involved in the Alpaca industry since the beginning of the 1920's. However, it wasn't until 1931 that Mr. Frank W. Michell founded Michell & Cía. in Arequipa, where he began as a sorter and exporter of greasy Alpaca fibre.
The first few years were difficult but the effort and ingenuity put into offering the textile industry in the New World something other than raw Alpaca fibre, helped to develop the art and science of the classification of the fibre. The raw materials were gathered in the southern sierra of the country, hand sorted, transported by train to the port of Mollendo before being shipped to destinations such as Bradford in the Unitedk Kindgon and Boston in North America.
Combing & Spinning
Our First Factory in Peru
The permanent contact with the demanding international market highlights the need to advance beyond the export of raw materials and in the 1940's the dream becomes reality.
In 1947, Michell & Cía. set up its first combing and spinning plant in Peru and in so doing, created and established the standard for the Alpaca industry today, not just in Peru, but all over the world.
Improvement to Processes
Michell Continued Growing
Years later, Mr. Michell's idea to increase the value of Alpaca fibre was successfully undertaken through the selective breeding of Alpaca, the improvement of industrial processes such as washing, carding, combing, spinning, dyeing and weaving and the sales method to the final consumer.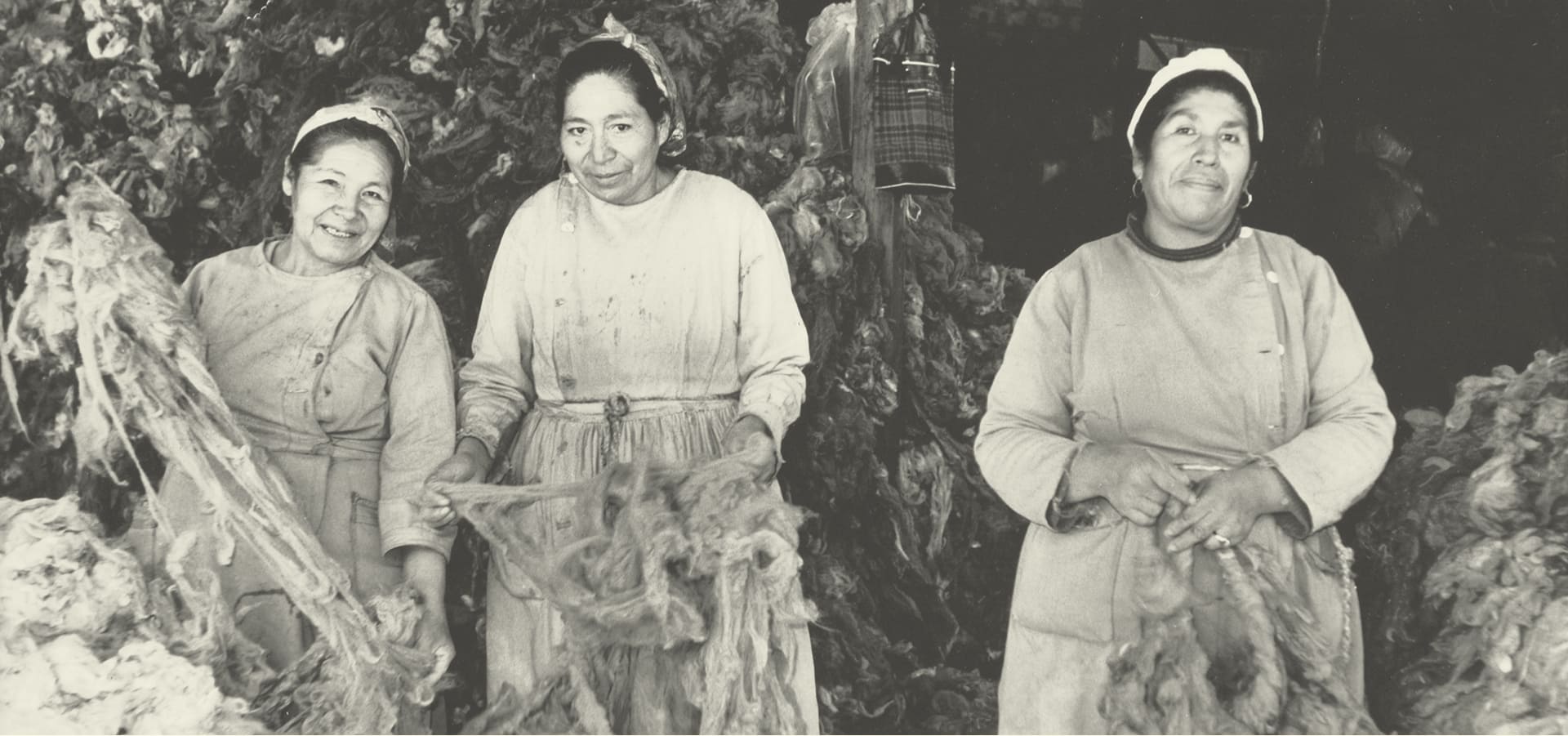 Michael Michell
Integration of Michell
Today, with more than 82 years in the industry, Michell & Cía. has achieved an undisputable consolidation. From its outset with Mr. Frank W. Michell at its head, who knew how to set such an important company on the right path with the support of his children and grandchildren. Later, in the 80s and 90s, came another visionary, Mr. Michael W. Michell, promoted Alpaca fibre in several countries, hired and trained highly capable collaborators, invested in more modern production facilities, improved manufacturing processes and adopted a culture of change with the aim of adapting and responding to the ever changing needs of the world market.