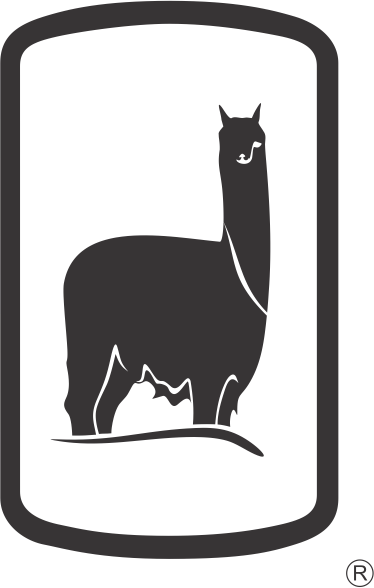 Michell Statement
August 3, 2020
The Facts:
• On May 31, 2020, the organization called PETA (People for the Ethical Treatment of Animals) shared a video with images that exposed an improper treatment of some alpacas during the shearing process at our Fundo Mallkini, located in Muñani – Puno, which precisely aims to promote and spread good breeding practices for Alpacas in the Peruvian Andean región.
• At Michell we regret and feel deep pain for the images shown, since we recognize that they are shocking and undoubtedly excessive. However, these were clearly edited to show unacceptable mistreatment practices, that were executed by some negligent shearers, who violated the procedure established for shearing in our farm. Which is strictly governed by the National Technical Standard, and which also has the approval of FAO (Food and Agriculture Organization of the United Nations).
• The PETA video shows the worst minutes of a film that lasts several hours, so, without a doubt, we can state that these images constitute an isolated case, and that they in no way represent our regular practices, much less our philosophy and business culture.
The Context:
• It is important to mention that alpacas, domesticated more than 5,000 years ago, formed the basis of the development of pre-Hispanic cultures, and even today the farming of these animals is a central activity in the lives of tens of thousands of breeders in the Andean Highlands, where they are appreciated and cared for like a family member.
• Alpacas, as a result of thousands of years of evolution, are providers of a soft, long fiber with extraordinary thermal qualities, but like sheep they do not have a natural "shedding" of hair, so an annual shearing is necessary (less than 5 minutes), not doing so would cause serious illness.
• It is also worth clarifying that Mallkini is not a livestock complex, it does not have the primary objective of raising alpacas for their fiber. It is fundamentally a research and support center for hundreds of small breeders for the sustainable use of alpaca and improvement of their herds. Which implies better care and management of their herds, improvements in shearing techniques, management of fleeces, cultivated grasses, etc., which will ultimately result in a better income for these breeders. The volume of fiber sheared at Mallkini is less than 0.10% of the annual national campaign.
• For a better understanding of the problem, it is pertinent to specify that Michell & Co. is an industrial company, not dedicated to breeding, which acquires and processes alpaca fiber already sheared. Of the fiber we process 99.90% comes from hundreds of Andean communities, whose main income is the farming of alpacas, since at the altitude they are located at, it is very difficult to have any other economic activity other than Alpaca farming.
The Decisions:
Once the video was published with the intention of damaging all the alpaca industry, we began an immediate investigation into the events, which has allowed us to see that there have undoubtedly been flaws in our control systems.
For this reason we made the following decisions:
• To CLOSE our Mallkini farm, for all its activities such as shearing, research work, improvement of livestock management, training courses and attention to visitors, while the investigations are underway and the responsibilities are established.
• To Hire an INDEPENDENT professional, in order to review and optimize our control systems, for all the activities of the farm, in order to GUARANTEE that events such as the one that occurred, which we reiterate we deeply regret, will never happen again.
• To adopt, depending on the results of the investigation, the corresponding sanctions and corrective measures.
The Investigation:
The exhaustive and independent investigation carried out gave the following data and results:
• Data:
The Mallkini shearing season was held from November 6th to the 15th of 2019, with 2,380 alpacas scheduled for shearing.
The mentioned video was made by 2 foreign visitors who were in Mallkini on November 8th and 9th, with the speci?c task of "seraching" for such images.
• Results:
Careless and rough handling during the immobilization of some of the animals.
Lack of adequate experience and skills of 2 operators.
Lack of control and supervision over shearing protocols.
The shearing of pregnant females was carried out with proper care and there were no damages or miscarriages.
The incidents during the 2019 shearing season in Mallkini were as follows:
The previous table shows that 1.39% of 2,380 sheared alpacas were treated for minor injuries, and only 0.50% required small sutures, made with the appropriate medications and anesthetics, and always under the supervision of a professional Veterinarian.
Despite our zero incident goal, the number of injuries during the shearing season is very low.
Actions Taken:
• Restructuring of the management at Mallkini.
• Removal of the 2 shearing operators who did not comply with the established handling and shearing protocols.
• Complete review of shearing procedures, including improvements on the restraint and handling of animals.
• Implementation and reinforcement of a strict training on the shearing protocols. Incorporation of a new control system, through videos and cameras in the shearing area, with their corresponding audits.
Commitment:
• We will continue working so that the actions we take on our Mallkini Farm contribute to ensuring that we do not have, under any circumstances, another case of mistreatment or mishandling of alpacas.
• Finally we want to guarantee that at Michell & Co we maintain our commitment to always seek animal welfare, a healthy environment, providing the best products and services to our customers, caring for our collaborators and contributing to our community. Always, in an honest and transparent manner.