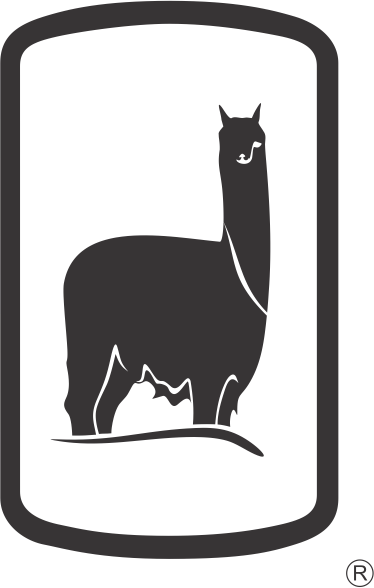 "ORIGENES" ORGANIC ALPACA
The first in the world Organic Alpaca Line from our retail division SOL ALPACA
January 18, 2022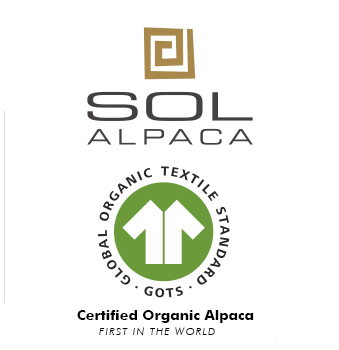 With much effort, we have managed to define a new milestone in the Alpaca textile industry by obtaining the "Global Organic Textile Standard" (GOTS) certification, which today allows us to proudly present "ORIGENES", the first line of garments and accessories - worldwide - woven in 100% soft and fine certified organic Alpaca fiber.
Through Orígenes, we reaffirm our commitment to become a sustainable company, with a strong environmental and social responsibility.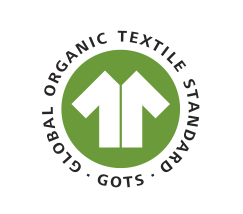 What does it mean for us to have this certification?
As part of the Michell Group -worldwide leader in the Alpaca fiber textile industry- we share this important achievement, which is a unique contribution and great initiative in favor of nature and the environment, since the guidelines for obtaining and certifying this fiber guarantee an integrally organic production process, complying with the ecological and social requirements requested by GOTS; from the breeding and development process of the animal to the transformation of the fiber and finished product.
How did we get the certification?
i) Alpaca's Breeding
At Michell Alpaca farm, we comply with a strict control for the breeding and health of our Alpacas, which ensures that the habitat in which they develop and live, as well as their feeding and medical care, do not include or are not altered with any type of chemical substance or element that is not permitted.
This rigorous control has allowed us to achieve, since 2017, that our Alpaca farm is certified as organic by important certifiers such as USDA-NOP (US Department of Agriculture - National Organic Program), ORGANIC EU and RTPO (Senasa Peru - Technical Regulation for Organic Products); all validated and required by GOTS.
These certifications guarantee that, from the soil and the fields where our Alpacas graze, to the extraction process of their fiber, are 100% organic and natural.
ii) Industrial Processes (Picking, Washing, Carding, Combing, Spinning)
To ensure that our garments are 100% organic, we carry out each process separately, from the storage of the fiber to the transportation of the final product.
During our industrial process (picking, washing, carding, combing and spinning), this fiber requires a separate production line, which also uses GOTS-approved inputs (and zero dyes) at each stage.
iii) Final product
The production of the yarn and fabric of the "ORIGENES" line is carried out with textile manufacturing tools designated only for this process, in order to avoid contamination with non-organic products. Additionally, the use of GOTS-approved materials and eco-friendly and/or non-polluting packaging is an indispensable requirement.
In conclusion, in the whole process of our organic alpaca fiber we use a unique production chain, specially designed and implemented for this purpose.
If you want to know more about this certification, write us at info@solalpaca.com
"ORÍGENES" LINE
"Orígenes" is an exclusive and limited edition line, with a simple, classic and timeless design, perfect for elegant occasions or events, as well as for spending a warm moment at home or casual activities with friends.
Due to the nature of its raw material, this line uses the natural colors of alpaca, which vary between white, gray and brown. In addition, because of its handcrafted style, it respects the simplicity and versatility of today's trends.
If you want to know more about "Origenes" Organic Alpaca Line from Sol Alpaca or want to purchase any of these unique garments please visit the following link: bit.ly/OrigenesLineUSA